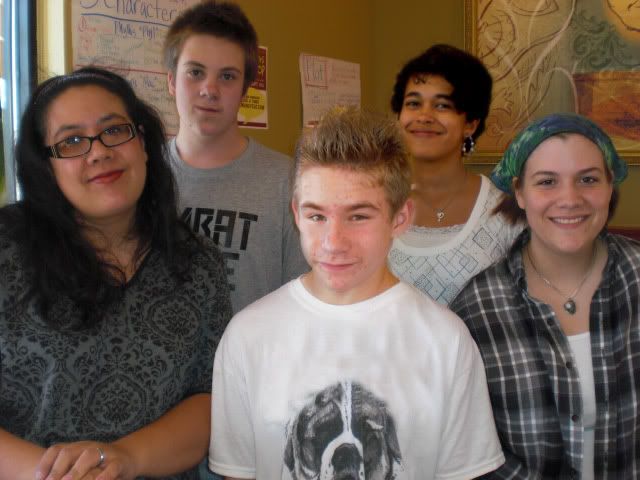 I am thrilled to announce that
Undead Sparkles
, the book composed by the Inkaholics V Writers Group last August, is now published! This was an extra special group where my dear friend MightiMidget assisted in writing and leading while on an extended visit to Colorado. Having her in one of my writers live groups was wonderful. She had a great time with us, and with my awesome local young writers, who wouldn't?
Paclo's simple life as a Flor-Mart greeter is interrupted when a co-worker slips him the zombie virus as a joke. Rejected by the public and his parents, Paclo takes refuge at a mortuary. His only friends are his brother Smith, a vainless alien blob named Phyl, and a duct tape-obsessed robot called Mac.
Before Paclo can even accept his new undead fate, the Earth is attacked by a scintillating foe riding upon clouds of delectable depravity. Against all sensibility, the misfit friends garner up the courage to squelch the sparkly adversaries. After all, what could possibly go wrong?