I've been thinking about creating an Etsy account for several months now, selling only items I can make with things I already have. So this morning, I started a store and listed my first item:
Robot Figurine Made from Spare Parts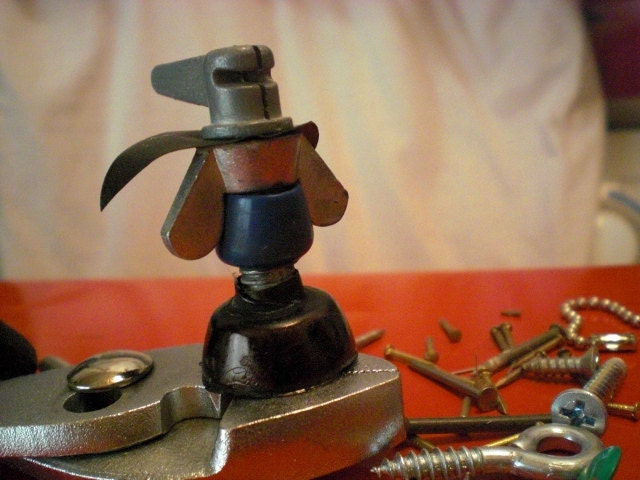 I wonder if people are interested in tiny robot figurines? Anyway, I'm excited to see what happens, and if anything, I'll have had fun creating adorable artwork.
See the Etsy listing HERE.