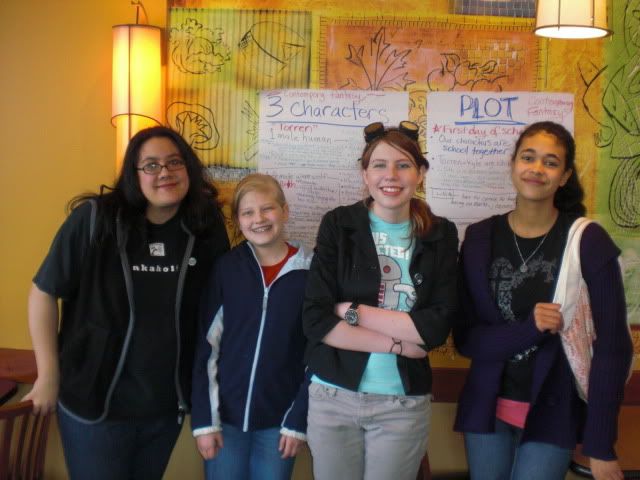 We had our first session of the first incarnation of the
Young Writers Workshops
last Saturday. The three girls in attendance were brilliant and had a great time. Much laughter was had, and the creativity was flowing in full force.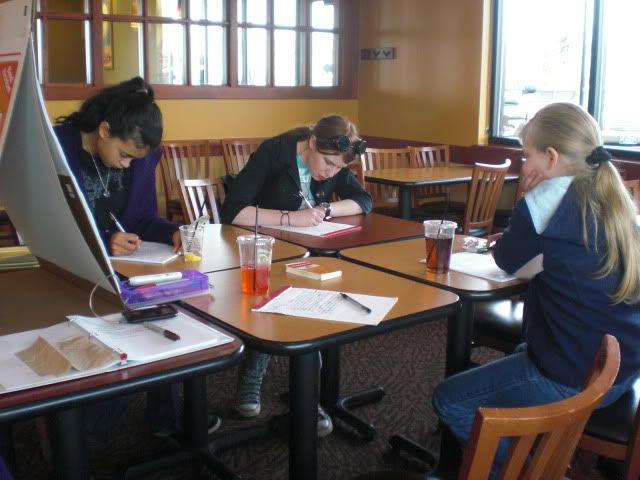 We decided to write a contemporary fantasy about three teens who all go to the same school. The two boys are best friends and meet the new girl on the first day of school. As it turns out, she's a duchess from another realm. Sounds intriguing, eh? Chapter 1 is written, and chapter 2 is homework for the week. I can't wait to read what everyone writes this week!
Parting Shot
Isn't it against against the law NOT to take a goofy picture when a group is posing?