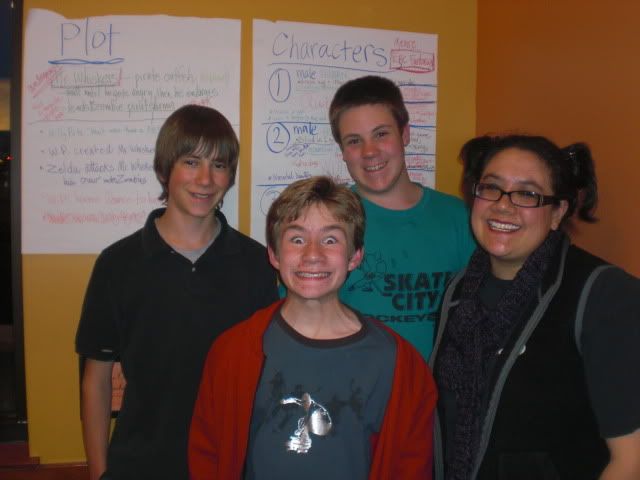 Our
Inkaholics II Writers Group
has officially published their finished book! This novella was written by three guys over the course of 6 sessions in spring 2011 as a
collaborative workshop
. Between three crazy guys and one crazy cat, it's quite a tale, let me tell you! Here's the back cover copy:
Willy Pete, a hunter of magical creatures, is on a mission to right his wrongs. He'll need the help of a famous mercenary named Quince and his arch-nemesis, the legendary Magical Narwhal Zelda.
Together, they must defeat the villainous Mr. Whiskers, a mutant catfish pirate captain with a league of sinister shipmates!
Can Willy pull off his plan in time to destroy the nefarious fish, or will his weakness for donuts become his ultimate downfall?